The Higher Education Commission (HEC) has advised students to be wary of fraudsters and fake agents who deceive applicants with attestation scams.
The HEC's Student Affairs Division In-Charge, Muhammad Tufail Qureshi, said that fake agents have been trying to scam students at the expense of their academic documents, and the commission has released a special message on all its affiliated social media accounts to raise awareness about it.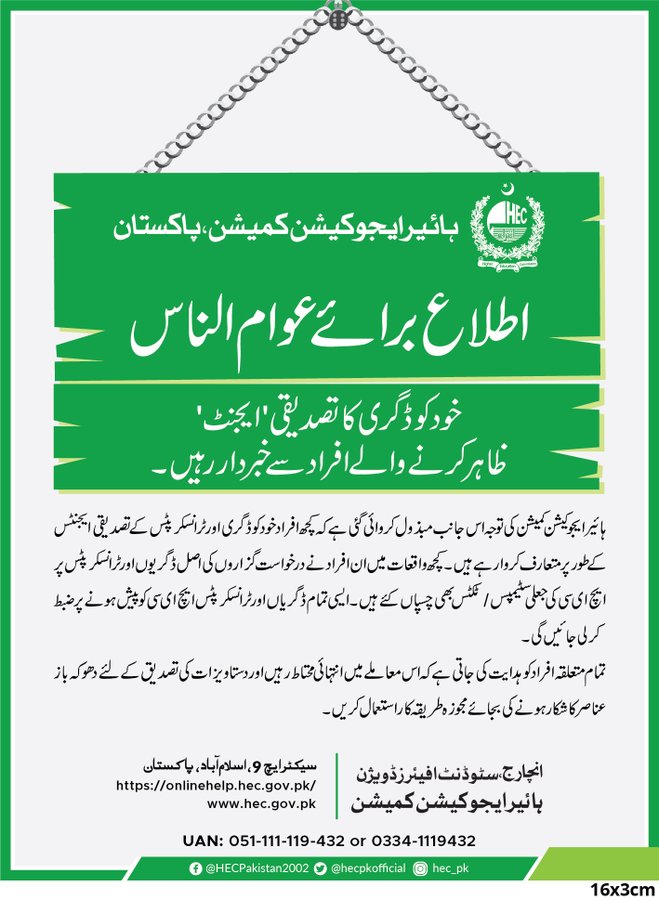 The HEC stated that fake agents paste duplicate tickets and stamps on degrees and transcripts, and the commission has duly alerted students that such documents will be confiscated when presented at the HEC counters for attestation.
It has also directed all the concerned parties to steer clear of fraudulent agents and to seek the legal route for the attestation of their academic documents.