The University of Bradford is one of the UK's most prestigious universities – one of the 50 largest in the world and one of the top 10 best in the UK. Was invited – mostly British, American and German scholars
-Only a servant from Pakistan and India was called in this list – Before selection German scientist was being declared as the strongest candidate for the chancellor's seat.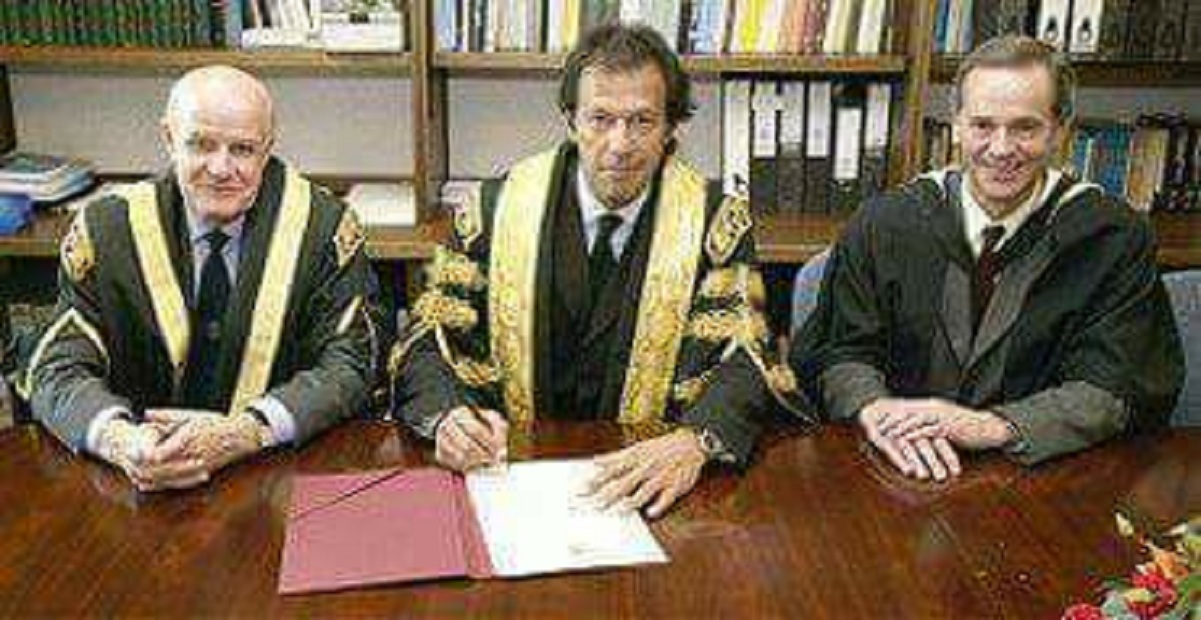 But the whole story changed when the Pakistani-born left behind all the other candidates in the debate on "Talent" leadership "Modern Studies" – in this hall all the Bradford directors were forced to stand and applaud and applaud. Then the German scientist came to the scholar and said that you are more capable than me in this post.
The majority of the cabinet chose this scholar – and said, "Tell me, how much will you get paid?"
He said in historical words: "I did not come here for business – and said education and money cannot be compared – I am from a country where people do not have basic education facilities – people with our money. Going to other countries to get education – while the poor people leave this world with longing in their hearts – this is the main reason why the gap between rich and poor is increasing day by day. – My life's desire is for people in my country who can't go to other countries to stay in their own country and get a good education and get a degree from a good university like Bradford – so I can re-join the University of Bradford. If you give me this facility for my country. "
All members of the cabinet were shocked – the majority of the cabinet was against the decision and said: "It is not possible for us to introduce our degree in Pakistan."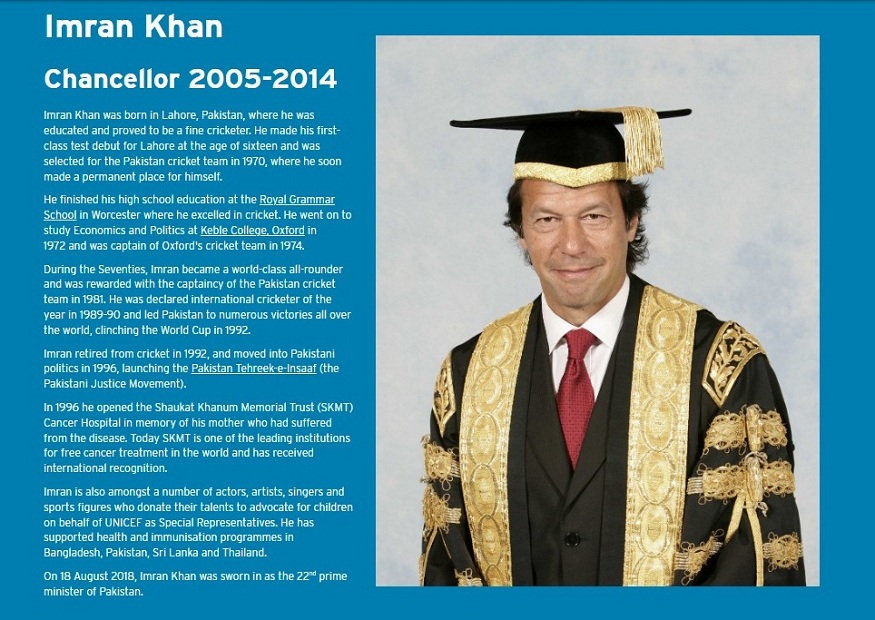 The scholar said, "Then why are you appointing a Pakistani person as Chancellor of Bradford?"
The talk stopped here and the scholar got up and left.
Chris Taylor later told his cabinet, "Don't let this guy go like that. He has the ability to do something – a guy who is loyal to his country and is determined to do something always does a good job and money Does not covet. You obey him. "
The Cabinet recalled the scholar and said that all his views were accepted. You can build a campus in Pakistan wherever you want. The scholar has been the Chancellor of Bradford for nine years. During this time he created Namal University in Pakistan in which students get the same degree as those who spend millions of rupees in the UK to get a degree from Bradford University.
His name is Imran Khan and he is known as Prime Minister of Pakistan.
Here's a link from Bradford University to the mental slaves who thought this was a lie
https://www.bradford.ac.uk/about/chancellor/imran-khan/
Namal University's Affiliate Link to Bradford University – This means that children living in Pakistan will be awarded a degree from a British top class university.